ABOUT US
ARYANA CAKASANA was founded on March 21th 1991 in Surabaya, East Java. This company started its activities as Building Contractors, Public Commerce, General Industry and Suppliers. The name of PT. ARYANA CAKASANA means well behave conduct of life and wisdom. With its fundamental value, PT. ARYANA CAKASANA grows to be a company which is always concerned to superior quality and customer's satisfaction. PT. ARYANA CAKASANA believe that relationship is a strong base toward our commitment to our company.
TENTANG KAMI
ARYANA CAKASANA didirikan pada tanggal 21 Maret 1991 di Surabaya, Jawa Timur. Perusahaan ini mengawali kegiatan usahanya pada Kontraktor Bangunan, Perdagangan Umum, Perindustrian Umum dan Supplier. Nama PT. ARYANA CAKASANA diilhami dari bahasa sansekerta yang artinya berbudi pekerti luruh dan bijaksana, dengan harapan PT. ARYANA CAKASANA dapat berkembang menjadi perusahaan yang selalu mengutamankan kualitas dan kepuasan pelanggan. PT. ARYANA CAKASANA percaya bahwa kemajuan dan hubungan jangka panjang dengan relasi akan terus terbina dengan dedikasi yang tinggi pada komitmen ini.
OUR MOTTO
During the first five years since its establishment in 1991, most of the projects managed by PT. ARYANA CAKASANA generally deals with steel frame structures and plant developments. At time goes by and in addition to the longer list of our clients, we start getting the credibility to operate more complicated projects. We believe that the credibility given by our clients shall only be accomplished due our company's philosophy is "Superior quality and consumer's satisfaction is our most concern". Meaning that in each project, we always give priority upon the interest and satisfaction of client by means of Accurate Measurement, Quality Work, Careful Field Security and Health Safety. We appreciate for confidence and cooperation given to us, at present and in the future.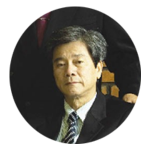 Bambang Rudy Prajitno, SE.
President Director
| | |
| --- | --- |
| Current | Direktur Utama PT. ARYANA CAKASANA |
| Education | Sarjana Ekonomi Universitas Putra Bangsa Surabaya |
Ir. Alexander Setiaprajoga
Director I
| | |
| --- | --- |
| Current | Direktur Teknik PT. Aryana Cakasana |
| Education | Sarjana Teknik Sipil Institute Teknologi Sepuluh Nopember Surabaya |
FX. Wahju Lokananto, SE.
Director II
| | |
| --- | --- |
| Current | Direktur  PT. Aryana Cakasana |
| Education | Sarjana Ekonomi Universitas Putra Bangsa Surabaya |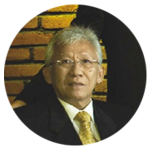 A. Purnomo Tanuwidjaja, SE.
Director III
| | |
| --- | --- |
| Current | Direktur Marketing  PT. Aryana Cakasana |
| Education | Sarjana Ekonomi Universitas Putra Bangsa Surabaya |
Paulus Iman Santoso R., SE.
Commissioner
| | |
| --- | --- |
| Current | Direktur  PT. Aryana Cakasana |
| Education | Sarjana Ekonomi Universitas Putra Bangsa Surabaya |